START
When?:
11-19.08.2011


Where?:
High school no.1, Puszkin Street 31,
66-400 Gorzów Wlkp. Poland

GOOGLE MAPS http://goo.gl/maps/nwne


Warhammer Tournament Time Roster:

Overall



More information about the card games (Magic & WH Invasion) in the tab -Others-



Polish WFB Championships (DMP) 11-12.08.2012


Players Vision Tournament (SINGLE) 13-14.08.2012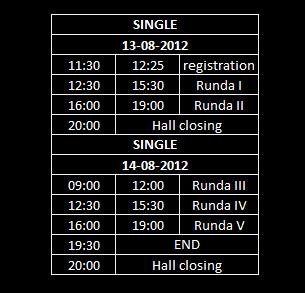 ESC 15-16.08.2012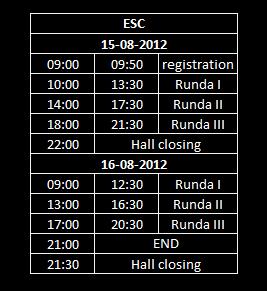 ETC 17-19.08.2012


ETC Side Tournament 18-19.08.2012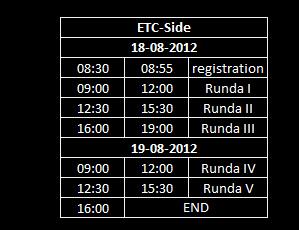 Entry Fee:
Overnight stay in school:
"Official ETC t-shirts"
During ETC you will be able to buy our official t-shirts. On the attached pictures you can check how they are going to look like. As the t-shirts will be available only in limited numbers the best way to make sure you get yours in chosen colour and size is to make a preorder via the flep.pl store: http://www.flep.pl/m/6/etc. When you place the order just choose "ETC pickup" as the delivery method. Moreover when yo preorder online you can pay with credit card, which will not be an option on the spot. At our t-shirt stand you will be able to print your name or your team's name (or in fact anything you want) for a small additional fee. Preorders are taken only till 12th August.